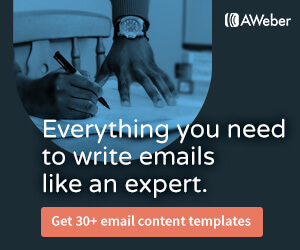 Housing Market Update | INSIDER INFORMATION About The Real Estate Market
Housing Market Update |

In this housing market update video, I bring on a good friend of mine, former member of the US House of Representatives, Randy Hultgren, who currently serves as the President & CEO of the Illinois Bankers Association. He's had several roles in the world of banking on top of serving as a State & Federal Representative.

I ask him several questions about the housing market, if it's a good time to buy a home, and other questions about the housing market that people NEED to know from someone who knows A LOT about the housing market!

📧 Get Our 1:1 Real Estate Investing Coaching and Mentoring: https://thekwakbrothers.com/thekwakbrothers

⌨️ FREE 7 Day Trial To PropStream Real Estate Investing Software:
http://reisoftware.thekwakbrothers.com

📊 Pay Off Your Mortgage In 5-7 Years (On Average):
https://www.youtube.com/watch?v=3f-ebCjeH8o

💻 JOIN OUR FREE FACEBOOK GROUP FOR LANDLORDS & PASSIVE INCOME:
https://www.facebook.com/groups/bestreigroup

📡 PROTECT YOUR ONLINE DATA AND ACTIVITY WHILE CLOSING DEALS AND GENERATING NEW LEADS WITH NORDVPN:
https://go.nordvpn.net/aff_c?offer_id=15&aff_id=40858

🔊 Our Podcast Channels:

📻First Deal Experience:
🔹Spotify: https://open.spotify.com/show/....7pnHJSNl7vPVFzq69IzC
🔹iTunes: https://podcasts.apple.com/us/....podcast/first-deal-e

📻Landlording Automated:
🔹Spotify: https://open.spotify.com/show/....1LTAeRg2ZAT1ATI1mdtW
🔹iTunes: https://podcasts.apple.com/us/....podcast/landlording-

GET SOCIAL WITH US:
📣Facebook: https://www.facebook.com/thekwakbrothers/
📣Instagram: https://www.instagram.com/thekwakbrothers/

📧 Hire the Kwak Brothers to Speak: info@thekwakbrothers.com

#housingmarket #realestatemarket #realestate

Randy does a great job explaining the current housing market. For instance, the Banks are providing lending for people who are looking to buy new homes. So he said it IS an ideal time to buy a new home if you are in the position to do so. Randy commends the Banks on how they are handling the current crisis, the banks have been very flexible and understanding of people's financial situations (as long as they communicate with their lender!!!!).

Another big question I asked to Randy for this housing market update video was about when all the unemployment benefits, stimulus package, and other programs expire, what his opinion is on the matter. Randy explains, as many other experts have, is still hard to tell, but at the current moment, we are doing better than projected. One of Randy's biggest concerns about the crisis is the over-reaction of elected officials. He doesn't believe there is a one size fits all law that can fix everyone's issues because we all have different situations.

Randy then gets into how Banking is a relationship based service. Especially in the current state of the US housing market, communication to your lender is VITAL to ensuring financial stability, even if you do not have employment currently.

Randy also talks about how right now, if you are looking to buy, is a GREAT time to buy in the housing market. Mortgage rates are historically low and it will not stay like that for much longer. Randy talks about how in the near future, the requirements for getting a loan will be much tighter because of the current situation.

We then get into the commercial real estate topics and I ask Randy about the state of funding for commercial loans to secure multi-family units. Randy is noticing the lending requirements are getting tighter and banks require more financial stability for the person they are looking to borrow to.

So there it is! Housing Market Update! Thanks for watching!


😃 Thanks for Subscribing & Liking our Video!

The Kwak Brothers are millennial real estate investors who have acquired over 82 Units of Rental Units and have raised over $20,000,000 of capital for their real estate deals. They are based out of the Chicago-land area and they are dedicated to helping hard-working people become financially free real estate investor! They specialize in owner financing acquisition and raising capital. They are the creator of the FORCE Strategy (Find the deal, Owner Finance It, Raise the Capital, Cashflow It, and Expand your Financial Freedom)
========================
---DISCLAIMER--- The suggestions, advice, and/or opinions that are given by Sam Kwak (The Kwak Brothers) are simply opinions. There are no guarantees of set outcomes. Listeners, guests, and attendees are advised to always consult with attorneys, accountants, and other licensed professionals when doing a real estate investment transaction. Listeners, guests, and attendees are to hold Sam Kwak, Novo Elite, Inc. and the Kwak Brothers brand harmless from any liabilities and claims. Not all deals will guarantee any profit or benefits. Listeners, guests, and attendees are to view and listen to all materials and contents furnished by the Kwak Brothers as a perspective based upon experience.
Show more

---