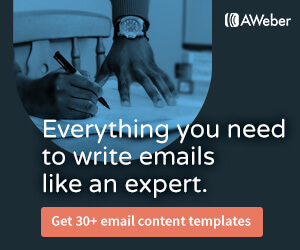 Housing Market Update | UNBELIEVABLE Stats (Real Estate 2020)
Housing Market Update | UNBELIEVABLE Stats (Real Estate 2020)

0:00: Intro
0:21: About Citadel Global Ventures
2:04: Single Family Housing Market Update
3:15: Foreclosure Statistic
4:00: We Haven't Seen the Worse of it Yet
4:26: The SHOCKING STATISTIC
4:42: Commercial Real Estate News
7:52: The Tension is Rising
8:54: Overall Thoughts
10:20: Overall Thoughts on the Economy
12:47: The 3 Things Everyone Should Be Doing

About Citadel Global Ventures
https://www.citadelgv.org/?fbc....lid=IwAR2-qXf1wGkkZ9

Citadel Global Ventures Go Fundme
https://charity.gofundme.com/o..../en/campaign/citadel

Our book: 0to75units.com

It's Thursday August 13, 2020 and this is your Housing Market Update!!!

Let's get right into the Single Family Home market. This is crazy statistic right here, there has been a 950% INCREASE in Google searches for the term "Process of Buying A Home". WOW! Many Real Estate Brokers, Mortgage Brokers, Real Estate industry speculators are calling this current state of the housing market......A HOT MARKET! It's definitely a seller's market right now.

Now when we dig into some data about the housing market. According to my data sources, real estate foreclosures are on the rise, contrary to popular belief and foreclosures are not expected to stop. Now I am not trying to sound like a real estate crash alarmist, the number data from 2008 is worse than current numbers BUT we are looking at a small window here. Now, most can agree that we are currently in a recession BUT, in my opinion, we have not see the worse yet. We will see the numbers increase when the mortgage forbearance expires.

Commercial Real Estate
According to a New York Hospitality Report, 83% of Restaurant/Bars could NOT pay their rent. And 37% of that number could not make single payment. This isn't happening everywhere BUT no matter the percent that could not pay, it's still happening country wide. This is really bad news for commercial real estate.

Tensions are rising between landlords and tenants, tenants are actually doing FULL-BLOW protests in some rental units.

Overall Thoughts:
Right now we are in what's known as a "Total Sellers Market". Does that mean you shouldn't do a deal? Not really, but were in a low inventory real estate market, so that makes home's VERY over-valued. That combined with LOW mortgage rates, makes me think...you should too!

😃 Thanks for Subscribing & Liking our Video!

📧 Get Our 1:1 Real Estate Investing Coaching and Mentoring: https://thekwakbrothers.com/thekwakbrothers

⌨️ FREE 7 Day Trial To PropStream Real Estate Investing Software:
http://reisoftware.thekwakbrothers.com

📊 Pay Off Your Mortgage In 5-7 Years (On Average):
https://www.youtube.com/watch?v=3f-ebCjeH8o

💻 JOIN OUR FREE FACEBOOK GROUP FOR LANDLORDS & PASSIVE INCOME:
https://www.facebook.com/groups/bestreigroup

📡 PROTECT YOUR ONLINE DATA AND ACTIVITY WHILE CLOSING DEALS AND GENERATING NEW LEADS WITH NORDVPN:
https://go.nordvpn.net/aff_c?offer_id=15&aff_id=40858

🔊 Our Podcast Channels:

📻First Deal Experience:
🔹Spotify: https://open.spotify.com/show/....7pnHJSNl7vPVFzq69IzC
🔹iTunes: https://podcasts.apple.com/us/....podcast/first-deal-e

📻Property Management Automated:
🔹Spotify: https://open.spotify.com/show/....1LTAeRg2ZAT1ATI1mdtW
🔹iTunes: https://podcasts.apple.com/us/....podcast/landlording-

GET SOCIAL WITH US:
📣Facebook: https://www.facebook.com/thekwakbrothers/
📣Instagram: https://www.instagram.com/thekwakbrothers/

📧 Hire the Kwak Brothers to Speak: info@thekwakbrothers.com

#housingmarketupdate #realestate #buyingahome

========================
---DISCLAIMER--- The suggestions, advice, and/or opinions that are given by Sam Kwak (The Kwak Brothers) are simply opinions. There are no guarantees of set outcomes. Listeners, guests, and attendees are advised to always consult with attorneys, accountants, and other licensed professionals when doing a real estate investment transaction. Listeners, guests, and attendees are to hold Sam Kwak, Novo Elite, Inc. and the Kwak Brothers brand harmless from any liabilities and claims. Not all deals will guarantee any profit or benefits. Listeners, guests, and attendees are to view and listen to all materials and contents furnished by the Kwak Brothers as a perspective based upon experience.
Show more

---